Tuesday, October 13, 2009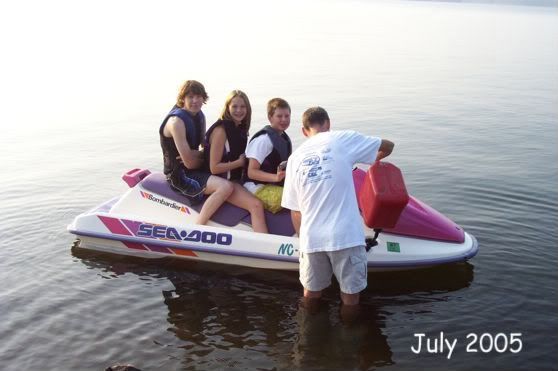 It was the first weekend of November, 2005. Jessie had recently finished fall soccer. At 12, she was becoming a much better player - aggressively chasing and maneuvering the ball. She was having a great time with weekly horseback riding lessons and occasional mountain biking excursions with her dad and brother.
On Friday, Jeff and I went away for the weekend and Jessie eagerly went to spend a few days with her best friend, Sarah. On Saturday, we got the call that Jes had become sick. Could it be the flu or mono? Another friend was at home sick with mono and Jessie remembered that they had recently shared a water bottle at school. Assuming that she had mono, we kept her at home. The following week, we took her to the doctor, where she tested negative for mono.
Two weeks later, her friend was well and back in school. Jessie's fever had finally subsided, but the headaches and flu-like symptoms were relentless. Two months later, confined to her bed or sofa and beginning physical therapy, we were told that Jessie had tentatively been diagnosed with something called Chronic Fatigue Immune Dysfunction Syndrome. We were so happy to have a diagnosis! We knew so little then. We had no idea that on that first weekend of November, the course of our daughter's life would be changed.
For more information and to learn how you can help,