Monday, October 5, 2009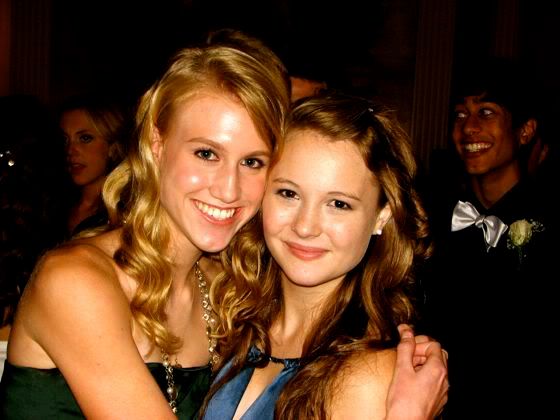 It's over. We're home. Cleanup after two very nasty males and enough laundry to clothe an army has been completed.
It's been an eventful week! Jessie (above in the blue) and I went to Virginia so that she could go to a homecoming dance with friends from her former school. Unfortunately, her date became sick within 15 minutes of arriving and had to leave. Fortunately, she was surrounded by tons of friends so she still had a blast - sans the boyfriend, who is, by the way, NOT the happy dude in the white bow tie. (Isn't he a cute little riot?)
The day after we left for Virginia, hubby became sick with a nasty virus that we thought was the flu. He even went to the doctor and was given Tamiflu. He was completely over it and back at work in three days. While on the way home from Virginia, Jessie became sick with the exact same virus. We went to the doctor and she tested negative for the flu. This will be the sixth day and I hope she wakes feeling better. The fever is gone, but a nasty cough remains - along with the typical CFS backlash of achy muscles. Of course, we half expected the CFS flare after such an active long weekend.
Oh, one more thing. Jessie talked me into reading the Twilight series last year. We're not fanatical fans, but we are looking forward to the second movie, New Moon, which comes out on November 20th.
Here's the trailer. Any Twilight fans out there?