Tuesday, February 2, 2010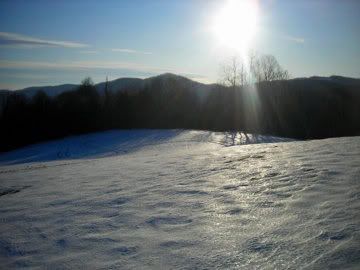 Open mouth, insert foot. It seems that every time I speak as if things are changing, I'm proven wrong. Well, maybe - maybe not. I'm still extremely hopeful.
At any rate, Jes began to have the random, quick, and instantaneous stabbing pains in her head last week. About one a day for a few days. Then a few days ago she complained of a migraine, took two of her mega migraine pills and it quickly went away. The next night, she had a headache which turned into a migraine. She took more mega migraine pills and it went away.
For mom here, this is usually red flag central. I know that these are warning signs and nit-pick every issue that could be causing it with no answers. The last time we went to the hospital, the doc told us not to wait three days hoping it'll go away, just come in. And once again, here we are with a "not quite all the time migraine" waiting to see what will happen. Last night I was certain we'd be in the ER today, but Jes woke up okay and begged me to wait.
I'm such a schlep.
*Note: I know this has nothing to do with reducing her Lyrica because it began prior to the reduction. As a precaution, I've kept her on her regular dosage until this passes. And what is it that they say? This too shall pass.
The picture is one my son took and sent to me from Virginia. This is his view. Nice, huh? I think he's ready for spring though. :)